Menopace Original 90 Tablets – where to buy Menopace menopause supplements in Kenya, Uganda, Tanzania, Sudan +254723408602
41$
Developed for all-round DAILY SUPPORT
To be taken during and after the MENOPAUSE
In Stock
Description
Menopace Original 90 Tablets is a specially formulated food supplement for women, to be taken during and after the menopause.
ORIGINAL COMPREHENSIVE ONE-A-DAY FORMULA
By the way Menopace Original 90 Tablets is important during and after the menopause.
HORMONE REGULATION
Contains vitamin B6 which contributes to the regulation of hormonal activity.
SKIN & HAIR
Generally, Biotin contributes to normal skin health. Similarly, Zinc contributes to normal hair health.
BONE HEALTH

Vitamin D and magnesium contribute to the maintenance of normal bones.
HEART HEALTH
Thiamin (Vitamin B1) contributes to normal heart function. In the same vein, vitamins B12 and B6 contribute to normal homocysteine metabolism.
ACTIVE LIFESTYLE
Vitamin B12, biotin, copper and iron contribute to normal energy release. In addition, vitamin D which contributes to normal function of the immune system.
You can shop for our products online. In-fact we have a safe check out system. In addition we can deliver our products anywhere in the world. This is through global couriers. By the way this is a good product. Therefore you should try it!!
Moreover, our clients can also visit our stores to purchase our products. Meanwhile the advantage of this is that our attendants will give advise and free consultation. Whichever way you opt, you are welcome to try out products. We never disappoint.  Similarly, it is safe. Most importantly, there're no side effects.
Symptoms Of Menopause
No 1 Menopause Supplement.
UK's No.1 branded manufacturer in vitamins, minerals and supplements. It is the best product. Menopause has become a big problem. Its symptoms sometimes are crippling. However, with this product there's hope.
There are three stages of menopause: perimenopause, menopause and postmenopause.
Perimenopause is the time leading up to menopause. …
Generally, Menopause occurs when you've stopped producing the hormones that cause your menstrual period and have gone without a period for 12 months in a row.
How to use Menopace Original 90 Tablets
ONE TABLET PER DAY WITH YOUR MAIN MEAL. Swallow with water or a cold drink. Not to be chewed. Do not exceed the recommended intake. Similarly, it should be taken on a full stomach. And ten you can enjoy its positive effects.
By the way, this formula replaces other Menopace multivitamins. There is no need to take an additional multivitamin. Menopace's special multivitamin formula may be continued after menopause.
What are side effects of Menopace Original 90 Tablets?
Common menopausal symptoms
hot flushes – short, sudden feelings of heat, usually in the face, neck and chest, which can make your skin red and sweaty.
In the same vein you may have night sweats – hot flushes that occur at night.
thirdly, you may have difficulty sleeping – this may make you feel tired and irritable during the day.
and lastly sometimes you may have a reduced sex drive (libido)
Verified Purchase
I'm 60 and went through the menopause many years ago, I didn't even know until my GP did a blood test as I had surgery to stop my erratic periods years before the menopause was due. Anyway I've never taken anything for being post menopausal and put my severe insomnia and low moods down to health problems I have, NOT down to the menopause. By the way i sweat profusely and that is why I tired these, didn't help my sweating sadly, but I think perhaps the sweating is a side effect to medication tbh.
 A great product.
Reviewed in the United Kingdom on 28 March 2018
If like me you have tried numerous products whilst suffering menopause it was with a great sigh of relief that this product works. I don't take HRT anymore and I was looking for something that was natural. Generally, the tablet is rather large but drink with plenty of water its fine.
Menopace Original 90 Tablets
What they have miraculously helped is my insomnia!!! OMG I hardly ever got more than 2 hours unbroken sleep at a time and being in bed for 7 or 8 hours meant an average of 4 hours sleep. However from day 1 of taking this supplement I have been sleeping better, I even got 8 hours sleep one night, which is unheard of for me without sleeping tablets. For the two weeks I have taken these tablets I have slept better every single night. Now I still wake up because of spinal pain but apart from that waking me up I actually sleep. I'm not going to lie and say I get 7 or 8 hours a night but I do get 4 to 6 hours of unbroken sleep most nights and for me that is miraculous and hasn't happened for at least a decade.
So, i never put my insomnia down to menopause and therefore didn't buy these to help me sleep but I am just happy that they have achieved what meditation and other supplements never have. I am also finding I feel generally happier in myself. Perhaps my mood uplift is down to the extra sleep I'm getting but it's a lovely bonus as I often felt down. Yeah..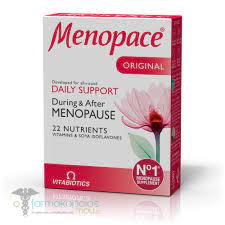 So for me these have been a totally unexpected success in helping me sleep better and lifting my mood. And it's definitely not the placebo effect as I bought them to help with my excessive sweating not my mood or sleep.
Therefore, i highly recommend trying them in case some negative aspect of your life that you hadn't put down to menopause can be improved.