Clit and Nipple Sucker- buy clit and nipple sucker in nairobi kenya & africa sex toys shop +254723408602
100$
Key Features :
– Strong suction
– Easy to keep portable
– Stylish Design
Stimulating the Nipples
In Stock
Description
Nipple & Clit Pumps
If you are searching for high-quality nipple and clit pumps, look no further! We offer a wide variety of sex toys made especially for pleasuring nips and clits of all kinds. The breast is often one of the most neglected areas of the body when you're in the heat of the moment.
Luckily, our pumps are made especially for you to receive instant pleasure in the areas that matter most. No matter if you're a male, female, or gender-neutral, our high-quality nipple pumps will lend you a lick whenever you need it.
Making your foreplay count, no matter if you want to play solo or with your partner, purchase a clitoris pump to ensure your sexual experiences are as climactic as possible.
Highly durable and battery-powered, our nip and clit pumps take a lickin' and keep on tickin'. Great for couples who put the play in foreplay, as well as those who prefer to play alone, these toys are sure to spice up your sex life.
Want to launch your next orgasm into the stratosphere? Nipple and clit pumps take the most sensitive places on the female body and take them to new heights of sensitivity. Double your pleasure by choosing vibrating nipple pumps.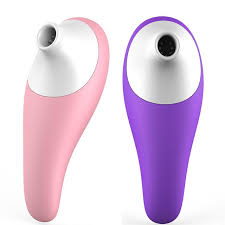 These delightful devices add just enough pain to intensify your pleasure leading to a scream-worthy orgasm — especially when used with a clit pump. Just remember, smaller cups lead to more targeted, and concentrated, suction