Carebeau Vitamin E Milky Care Strawberry Cream- Nairobi, Daresalaam, Kampala, Sudan +254723408602
25$
Description
✓Lightening
✓ Moisturizer
✓Nourishing
✓ Skin Revitalizer
✓Makes your skin look healthy and radiants
In Stock
Description
Carebeau Vitamin E Milky Care Strawberry
Description
✓   Lightening
✓ Moisturizer
✓Nourishing
✓ Skin Revitalizer
✓Lastly, it makes your skin look healthy and radiant
CAREBEAU VITAMIN E MILKY CARE STRAWBERRY Body cream, Vitamin E, Milky Care. So, this product contains  Aloe Vera that gently nourishes the skin. Jojoba Oil. In addition,  Olive Oil makes it Suitable for all skin types. In fact, this product Makes the skin moisturize and makes the skin look radiant. Most importantly, it leads to better skin health when used continuously.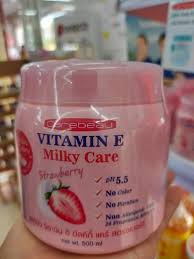 IN FACT IT IS!! It is now available in Kenya and its environs. Similarly,you just need to call 0723408602 and place your order.
Where can I buy Carebeau Vitamin E Milky ?
Mensmaxsuppliments is the place to shop. In addition, the service for the customer is pleasant. So, you can call them using telephone number +254723408602. However, you can also visit their office in 2nd Floor Of Nacico Coop Chamber On Mondlane Street Opposite Imenti House.
How to use  :
Rub the cream all over the body after showering. In order to maintain moisture and moisturize the skin at all times And pat on the skin surface Rough and areas with dark spots such as elbows, knees, as often as needed.
What Is The Price  :
It  costs 2500Ksh.
Where To Buy 
You can shop for our products online. In-fact we have a safe check out system. In addition we can deliver our products anywhere in the world. This is through global couriers. Likewise, this is a good product. You should try it!!
Moreover, our clients can also visit our stores to purchase our products. Meanwhile the advantage of this is that our attendants will give advise and free consultation. Whichever way you opt, you are welcome to try out products. We never disappoint. This product is very effective. Also, it is safe. To sum up, there're no side effects.